Metaprograms and the LAB Profile®
or: How to make Metaprograms a tool
by Andreas Plienegger
Meta Programs, originally developed by Leslie Cameron-Bandler (now Lebeau), describe what information a person takes in or gives out. Are they filtering for information, place, person, thing or activity? Do they notice sameness, similarities or contrasts? And many, many more filters.
When I learned about metaprograms during my NLP education, being a management consultant and trainer I was immediately fascinated by this concept and the oportunities for communication and behavior it potentially offered.
However, I soon had to realize that it was difficult to actually apply this great concept in practice. The culprits were the huge number of 60 metaprograms, the inefficient way of identifying them, and the lack of guidance on how to really apply them in specific situations.
I also couldn't quite get my head around the message that some programs were better than others.
So I started looking for practical applications of the Metaprograms, and my trainer advised me to look into Rodger Bailey's and Shelle Rose Charvet's LAB Profile® (Language & Bahavior Profile), which – according to him – was just such a practical application of the metaprograms.
When I read Shelle Rose Charvet's book "Words that Change Minds", I was immediately struck by this practical and at the same time well-founded method, which had eradicated the main weaknesses of the Metaprograms. Namely, it offers:
A manageable number of context-specific behavior and motivation patterns which clearly show their impact on motivation and behavior.
A well-defined method for identifying these patterns in a safe and even concealed way.
Clear instructions on how to effectively communicate "with these patterns" to boost your persuasivness in every conversation.
So what are the differences between the NLP metaprograms and the behavior patterns of the LAB Profile® (according to Shelle Rose Charvet):
| | | |
| --- | --- | --- |
| NLP Metaprograms | LAB Profile® | Benefit |
| 60 metaprograms | 14 easy-to understand behavior and motivation patterns (focused on the essentials) | Very easy to learn => in relatively short time |
| No structured method for program identification | Structured method and questionnaire for identification of behavior and motivation patterns incl. exclusion of socially desirable/tactical answers | Easy to apply in research with groups as well as in one-on-one interviews |
| No specific language | Language structures and library precisely aligned to the respective behavior and motivation patterns | Massive increase in the impact of one's own language and persuasiveness |
| No practical application models | Ready-made application models for communication, coaching, sales, change communication, recruiting, leadership | Immense potential for companies as well as for individuals and trainers in particular |
| No further development | Continuous and systematic further development of both the behavior and motivation patterns as well as application models | Always state-of-the-art application- as well as science-wise |
All in all, this makes LAB Profile® an extremely interesting application, especially for companies that want to advance their people in communication and persuasion skills. And this is exactly what makes the LAB Profile® interesting for us being trainers as a tool for this market.
Personally I have not only made the LAB Profile® my standard methodology in the field of communication (my clients love it!). I have also worked closely with Shelle Rose Charvet in business since 2016 and we have done quite a few exciting projects together. I am also active in model development (especially change communication, leadership and sales).
You want to learn more about the Lab Profile®? Click here!
You want to find out howto become a LAB Profile Trainer? Click here!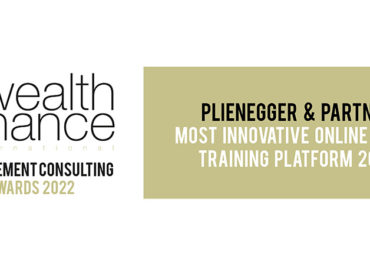 At the forefront of the online sales training platform industry stands salestrainerplatform.com, an innovative site developed by plienegger & partner. From contemporary micro training courses to quizzes, the company has…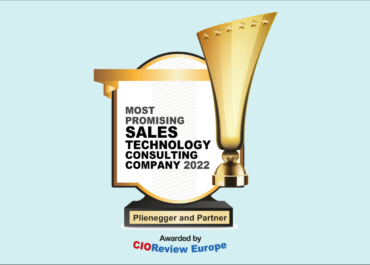 Due to the changing market needs and business expansion, no organization is immune to sales challenges today. Even the most successful sales teams confront obstacles in building relationshipsand communicating effectively…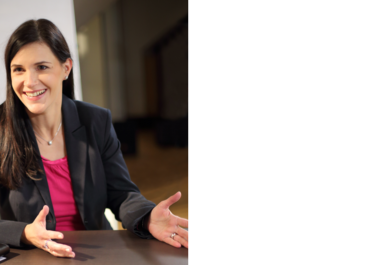 by Andreas Plienegger A while ago I had a discussion with a pretty desperate colleague. She told me about the trouble she had with a client who simply could not…