LAB Profile® Consultant/Trainer
Online Certification
LAB Profile Trainer Certification
Stand out from the crowd of trainers, consultants and coaches.
The LAB Profile® is fresh and different.
The LAB Profile® Consultant/Trainer Certification is a globally reknown trainer education. Almost 1.000 international trainers have been certified so far already.
It has been acknowledged by the ICF (International Coach Federation) as trainer and coach education.
You want to know more about the ICF, the world's largest trainer and coach organisation?
The LAB Profile Consultant/Trainer Certification is exclusively being granted by global licence owner Success Strategies, Ltd.
Plienegger & Partner are exclusive Partner delivering the courses together with Success Strategies.
This certification is for you, if ...
… you want to expand your reach and income
You want to stand out from the mass of trainers by enriching and complementing your offer with a completely new method and tool set.
… you want to reduce your stress and pressure to sell. By learning how tosell your services and products even quicker.
You want to know more about the course content?
You want to know more about our learning platform?
This is a pure online course consisting of live-online and digital trainings. No travel epenses for you! You can do the entire course easily from home.
Course langage is English.
You want to know the course dates and how to register for the next course?
You want to start right away after having finished your LAB Profile® Trainer certification?
We support you with our stp – LAB Profile® Digital Learning Platform. This way you can start delivering trainings right away.
You get one year membership for our stp – LAB Profile® Digital Learning Platform.
A state-of-the-art learning platform offering …
A webclient for Windows
Apps for iOS and Android
Ready made digital LAB Profile® courses including

Classroom and demo videos
flashcards and quizzes
Handouts
Trainer docs (manuals, slide decks)
Chat function
and much more

the option to upload and deliver your own content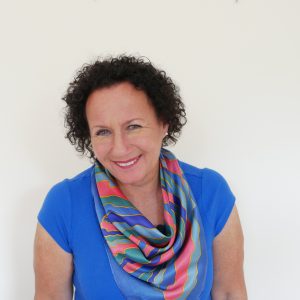 Shelle is the founder of  The Institute for Influence. She is a best selling author and widely known as being the expert for influencing language with more than 30 years of experience in research and training.
Here famous book "Words that Change Minds" has been translated into 15 languages and she works with customers in more than 30 countries.
You want to know more about Shelle?
Andreas is an expert for results-driven conversation and negotiation in sales and leadership with 25+ years of experience.
He is a leading international LAB Profile® Trainer, Coach and Master Consultant. He also is a lectorer for various reknown universities where he teaches leadership and sales.