Rewriting the Sales Playbook
Due to the changing market needs and business expansion, no organization is immune to sales challenges today. Even the most successful sales teams confront obstacles in building relationships
and communicating effectively with prospects and customers. Working through the sales process in a disciplined way is an important method in the business world. Still, in many firms, this is one of the least developed processes, and sales personnel along with the company's sales numbers often suffer as a result. Adding to the organization's sales woes is a significant gap between sales processes and the sales team, which appends the shortcoming of getting the right message across the sales approach. To that end, what sets successful companies apart is their capability to overcome these sales challenges strategically.

As a dynamic consulting company, this is where Plienegger & Partner is bridging the sales gap by offering its clients modern and innovative concepts to increase their productivity and success in sales and employee management. Plienegger & Partner optimizes and streamlines the sales methods by creating an intuitive sales playbook, which guides the sales team through an efficient step-by-step procedure. "We deliver science for sales and make it workable for our customers," says Andreas Plienegger, CEO of Plienegger & Partner.

The sales playbook assists clients in increasing efficiency and being more successful in their sales calls and enables managers to have a fruitful discussion with the teammates and the people they lead to help generate more business leads. Plienegger & Partner designs the playbook, structures it, and processes it based on the customers' needs. As a next step, they integrate its design playbook into the clients' customer relationship management (CRM) system and make it a working tool for the day-to-day business of sales teams. Usually, the company does not recommend employing a novel technology since most clients already have a CRM system in place.

Based on the sales playbook, Plienegger & Partner then designs and delivers tailor-made communication, presentation, and negotiation training to give salespeople all the skills they need to execute the playbook successfully. Here, Plienegger & Partner relies on the LAB Profile®, a state-of-the-art communication toolset, to deliver top quality.
Plienegger & Partner has also designed a digital learning platform, which is a sales trainer platform for salespeople. The platform is built to make sure that the benefit-cost ratio for its customers is ideal. It is offered as a mobile learning tool with a hybrid training concept where some of the training is delivered on-site if required or live or online in the form of video training.

Plienegger & Partner's key differentiation is its mental fitness offering for sales personnel and managers. The company believes that employee stress levels have risen critically over the past two years. With the support of a partner from medical research, the company tackles this issue and ensures that the clients' staff works at the right speed to deliver top performance. This mental health initiative improves the employee association with the company for an extended period and takes it to the next level.

One illustration of Plienegger & Partner's effective handholding of a client was when an Austrian technology provider could not connect with its customers due to the pandemic and was searching for a new sales process to make a sale to their direct consumers online with video conferencing applications. Part of the disconnect with the customer was because the salespeople were not trained to use video communication tools in their sales approaches. This is when Plienegger & Partner set its best foot forward by designing
What Plienegger does is that we deliver science for sales and that we make science workable for our customers
and implementing a novel sales playbook and helped train the clients' sales force on how to use it. It facilitated the sales staff with specifics in communications, discussions, and presentations with the assistance of online video applications and brought in new sales skillsets different from their competitors. As a result of this alliance, the client was able to take a leap in sales and scaled from rank 17 to rank four with efficient use of the sales playbook.
Bolstering its inherent characteristic of carrying out scientific research in psychology and communication, Plienegger & Partner is looking to enhance its scientific sales methods. "We aim at delivering unparalleled sales services with our core competence and engage with partners who are best of the breed to meet and satisfy the customer needs. This is very important for us to ensure that we are always the frontrunners in what we do," concludes the CEO.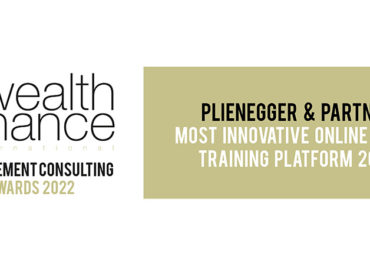 At the forefront of the online sales training platform industry stands salestrainerplatform.com, an innovative site developed by plienegger & partner. From contemporary micro training courses to quizzes, the company has…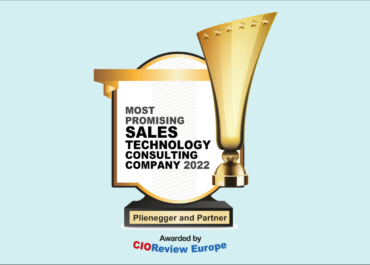 Due to the changing market needs and business expansion, no organization is immune to sales challenges today. Even the most successful sales teams confront obstacles in building relationshipsand communicating effectively…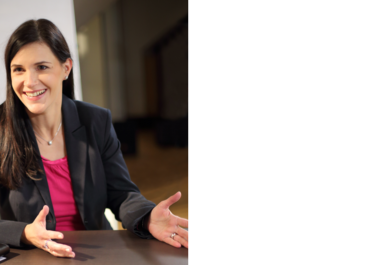 by Andreas Plienegger A while ago I had a discussion with a pretty desperate colleague. She told me about the trouble she had with a client who simply could not…